About Us
Radio Sangam 107.9 FM The only Asian Music Station you need
Colourful, vibrant and ALIVE, Radio Sangam is Kirklees only Asian Radio Station broadcasting on FM in Kirklees and the surrounding areas and on DAB in Manchester, Birmingham & Glasgow. Radio Sangam is listened to around the globe through our innovative app, through facebook and through our website.
Radio Sangam is the UK's most followed Asian music station, broadcasting on 107.9 FM in Yorkshire, on DAB Digital in Greater Manchester, Birmingham and Glasgow. We also have over 2.7 million people who have downloaded our free app in 54 countries. With a reach of 3.5 million people in the UK, the Radio Sangam brand has an enviable brand reputation and supports lots of lots events around the UK, Europe and the USA. As an events organiser the station has organised and or carried out over 63 events in the past two years, including artists such as Rahat Fateh Ali Khan, Atif Aslam, Sherya Goshal, as well as Bhangra artists such as Jasmine Sandlas, Guru Randhawa and Gurdas Mann. The Sangam Media Group has the following companies in its organisation: Radio Sangam, Sangam Records, Sangam Silver Screen, Sangam Urdu News and Sangam TV. With a strong presence in Film, TV and Radio, we are ideally placed to support your organisation.
Radio Sangam is broadcasting 24 hrs a day on 107.9 FM. If you want to get involved contact the team on 01484 549947. If you've ever had a desire to present on a radio show then this is the perfect opportunity for you. Radio Sangam also supports Summer school transitions, schools radio and media projects as well as supporting courses in Further and higher education. Our state of the art digital studios are fully furnished with the latest technology including play out systems. The studios also boast two additional media training rooms for use by the community. Running as a not for profit organisation and supported by volunteers, Radio Sangam boasts the same standards in delivery and performance as any commercially based station.
Officially launched in May of 2016 as a permanent station, Sangam has been bro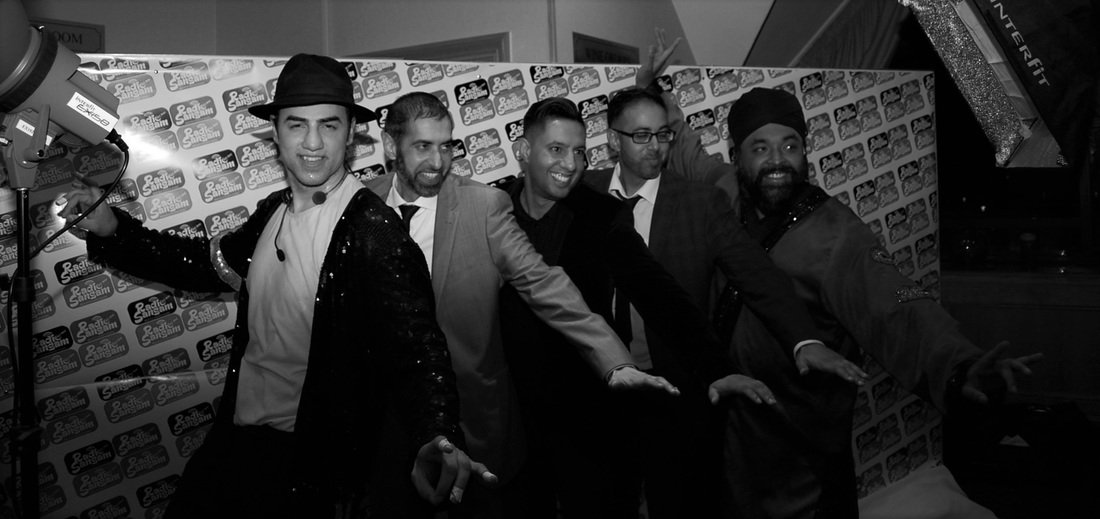 adcasting in the region for over a decade on RSL licences. The launch event was a taste of region for over a decade on RSL licences. The launch event was a taste of what Sangam was going to bring to the region with class acts such as Signature from 'Britain's Got Talent, the amazing Tanya Wells and local stars such as Shery Hassan and Aiden Mufti. Even the Lord Mayor of Kirklees had a bash at dancing with Signature.