Latest Entertainment News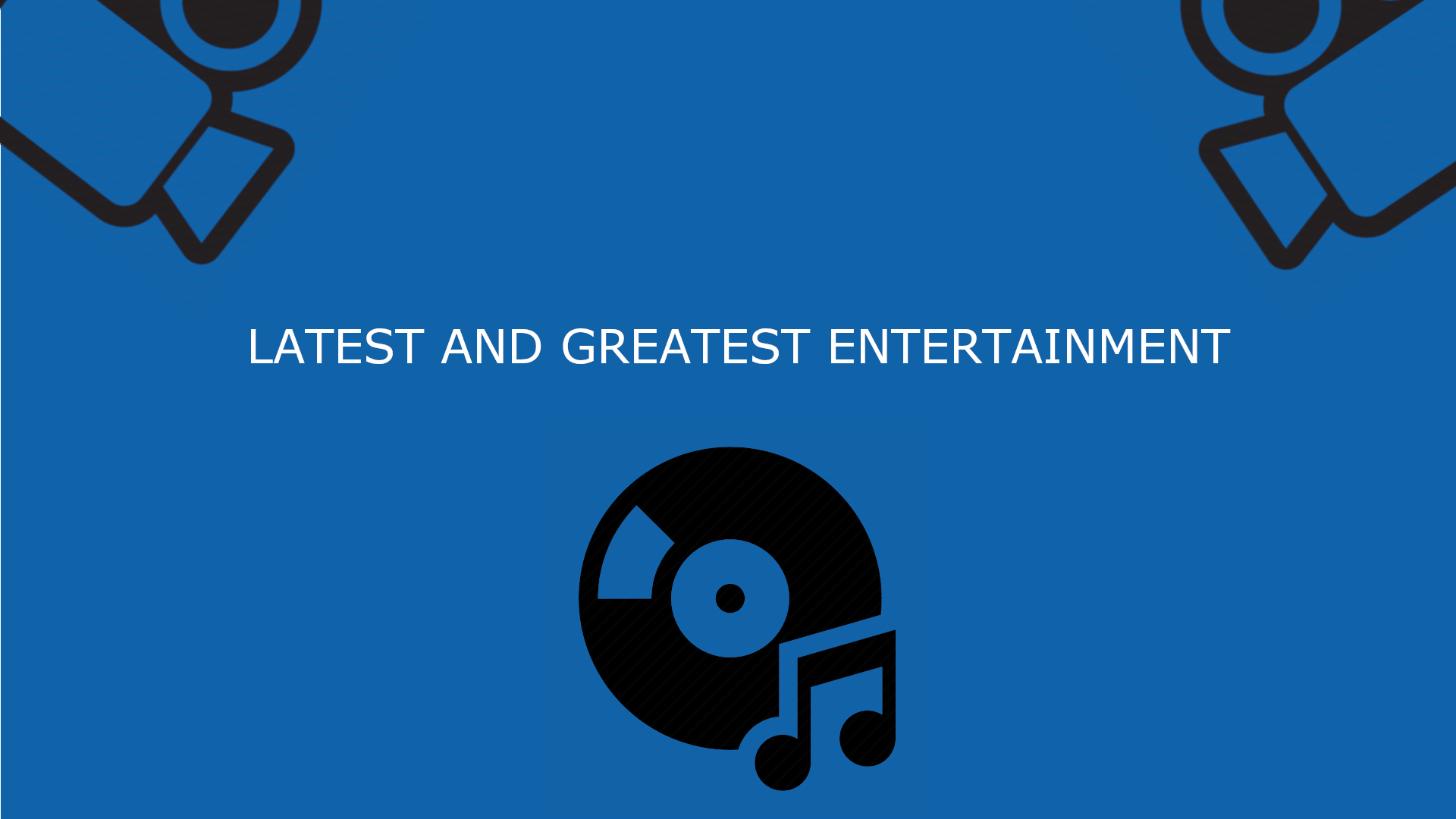 15/11/2018-Sara Ali Khan on Kedarnath co-star Sushant Singh Rajput.

"He has just been the most helpful person I have had," says Sara Ali Khan on co-star Sushant Singh Rajput

Sushant Singh Rajput and debutant actress Sara Ali Khan have begun promoting their upcoming film, Kedarnath. They were recently on the sets of a reality TV show where where they spoke about their film.

Sara was, full of praise for her co-stars Sushant, and credited him with helping her improve her Hindi. She was quoted as saying: "I am so glad that you asked me that. I have no idea how I have done this film. I have tried my best but I feel I couldn't have done any of it without Sushant. He has just been the most helpful person I have had. There were days when I was lost and scared as it's the first time I am facing the camera but he has been hand on. Sushant also helped me improve my Hindi and whatever little I speak, he has taught me. He has helped me a lot."

Directed by Abhishek  Kapoor, Kedarnath is based around the love between a Hindu girl, who is on a pilgrim to Kedarnath, and a Muslim pitthoo (people who carry pilgrims on their back) and how they get cause in the devastating floods.

Team Kedarnath at its trailer launch

The trailer of Abhishek Kapoor's directorial venture Kedarnath is out now. A love story set against the backdrop of a pilgrimage, Kedarnath stars debutant actress Sara Ali Khan and Sushant Singh Rajput.

The trailer depicts the picturesque locales of Uttarakhand in India, as well as the terrifying rains that almost swept away Kedarnath in 2013.
Debutant actress Sara Ali Khan, actor Sushant Singh Rajput, director Abhishek Kapoor and producers Pragya Kapoor and Ronnie Screwvala were in attendance.

The director introduced Kedarnath and shared why he made the film before moving on to show the trailer.

After being asked by press about how it feels to be at the launch of her trailer, Sara mentioned the warm reception she received from the media and public. "Thank you to all of you for being so warm and welcoming… I really have not done anything to deserve it but hopefully now… after seeing the film you'll think so."Sara said.

When asked about working with Sara, co-star Sushant said, "Sara kept me on my toes."
13/11/2018-Kedarnath's first song Namo Namo Out Now
Kedarnath first song Namo Namo, featuring Sushant Singh Rajput, is a celebration of spirituality

The first song from Abhishek Kapoor's Kedarnath has been released, and introduces audiences to Sushant Singh Rajput's character Mansoor.

A shy and quiet Pithoo (porter), Mansoor helps pilgrims make the perilous 14km journey upwards from Gauri Kund to the temple town of Kedarnath.

The song Namo Namo shows Mansoor in his natural habitat, conducting his duty with diligence and devotion amongst the colourful village.

Sung by Amit Trivedi,the introductory song is just the beginning of the journey between Mansoor and the beautiful and rebellious Mukku (played by Sara Ali Khan), who must battle nature itself with the strength of their love.

Pack Your Bag Films releases Kedarnath on December 7th 2018.
29/10/2018- Kulstarr - Official Debut Track
Kulstarr is a UK-born, up-and-coming music producer based in Wolverhampton. Over the past couple of years he has been able to showcase his music-making ability on my own YouTube channel with regular free-to-download releases that have helped him steadily grow an audience for my work. These have included remixes and complete covers with new singers, compositions, and artwork.
check out his music here
Sardari (Official Video) - Kulstarr ft Jaswinder Daghamia
29/10/2018-Saif Ali Khan & Kareena Kapoor step out in style for Baazaar screening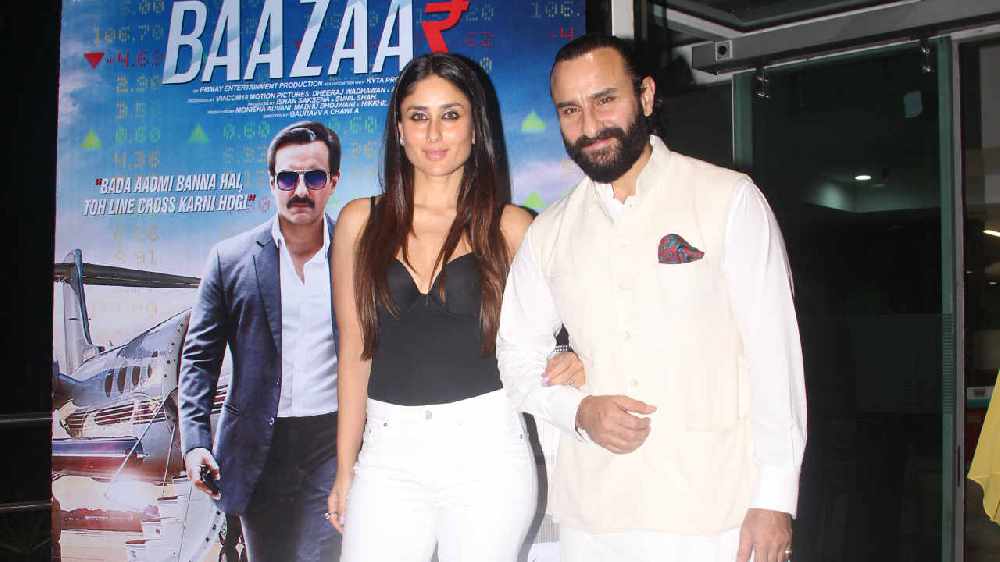 Saif Ali Khan and Kareena Kapoor at the screening of Baazaar
Baazaar the stock market drama starring Saif Ali Khan, Chitrangada Singh, Radhika Apte and debutant Rohan Mehra, are geared up the mega release today. The film had a special screening in Mumbai where Saif and his wife, actress Kareena Kapoor Khan attended as well as Diana Penty.
Directed by Gauravv K Chawla, Baazaar has released in UK cinemas today, 26th October 2018.
Watch the song video to Chhod Diya from Baazaar here:
https://www.youtube.com/watch?v=7DzWXIE4Pj0
25/10/2018- Suraiyya from Thugs of Hindostan song teaser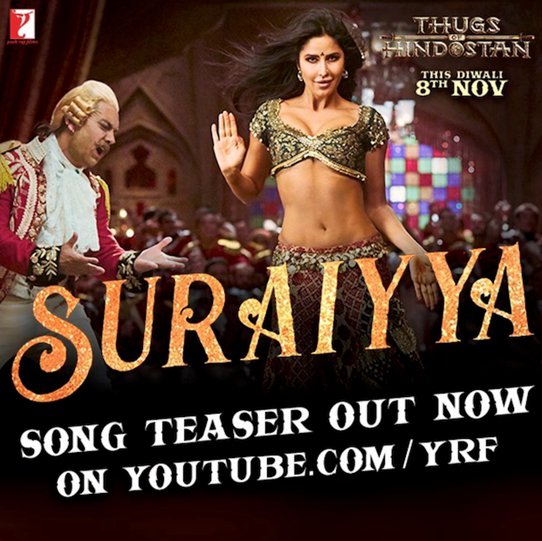 Directed by Vijay Krishna Acharya , Thugs of Hindostan stars Amitabh Bachchan, Aamir Khan, Katrina Kaif and Fatima Sana Shaikh.
Thugs of Hindostan releases in UK cinemas on 8th November 2018 and can be experienced in IMAX.
Join the conversation: #ThugsOfHindostan #Suraiyya
16/10/2018- Amitabh Bachchan & Aamir Khan dance for the first in Thugs of Hindostan's Vashmalle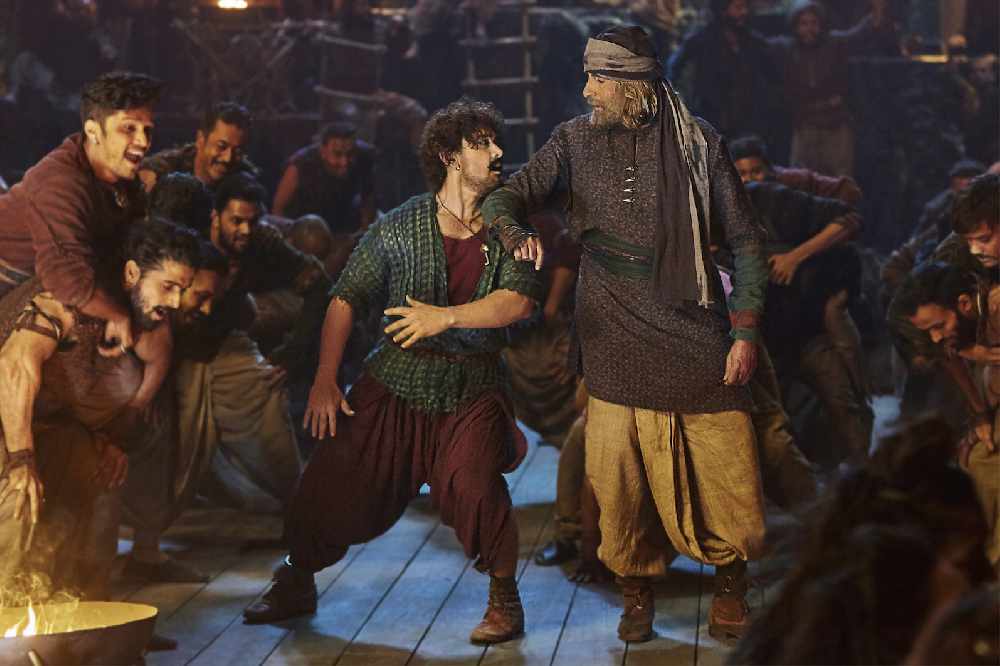 Ace choreographer Pradhudeva directs a fun dance number that will see the two legends dance their heart out after getting drunk
Yash Raj Films mega action adventure Thugs of Hindostan has stunned audiences worldwide with it's larger than life, extravagant trailer that has made it the biggest film to come out of Bollywood in years. This visual spectacle about an epic war and adventure on the high seas, is releasing this Diwali. The film has managed an incredible casting coup of this generation by bringing together two of the biggest icons of Hindi cinema Amitabh Bachchan and Aamir Khan for the first time on big screen and to make this even more interesting, looks like the two have also danced together in the film.
Prabhudheva, whose choreography sets benchmarks each time, has directed this song titled Vashmalle (Meaning: Dance your heart out and make merry). Prabhudheva always leaves his mark with high-energy dance numbers that boast of unique dance moves. Vashmalletoo will stand out because Amitabh Bachchan and Aamir Khan are seen dancing their heart out in the film.
Vijay Krishna Acharya, director of Thugs of Hindostan says,"It is amazing that we could write a suitable moment in the film that sees these two icons of Indian cinema shake a leg with each other and the song will stand out because of their infectious energy and camaraderie. The song presents Mr. Bachchan and Aamir Khan in the mood to celebrate. I have to reveal, the sequence will show them getting drunk during the celebrations and then breaking out to dance on this high-energy number. It is a priceless moment that we have captured in Thugs of Hindostan."
Sukhwinder Singh and Vishal Dadlani have sung this anticipated number while celebrated lyricist Amitabh Bhattacharya has penned its supremely catchy lyrics. Ace music composers Ajay-Atul have created this track.
Thugs of Hindostan co-stars Katrina Kaif and Fatima Sana Shaikh. The film is set to treat audiences across the globe with the biggest jaw-dropping action sequences seen by audiences on screen to date. With its edge-of-the-seat thrills and a visually immersive experience, YRF's out and out entertainer, Thugs of Hindostan, is set to release on November 8, a national holiday, in Hindi, Tamil and Telugu.
Watch the Vashmalle song video here: https://youtu.be/VIIRTUS1Txc
Be sure to join the conversation on twitter by using the hashtag and follow them on twitter using @TOHTheFilm and #ThugsOfHindostan #Vashmalle
11/10/2018- From the Creators of Manikarnika: The Queen of Jhansi release official teaser
The official teaser video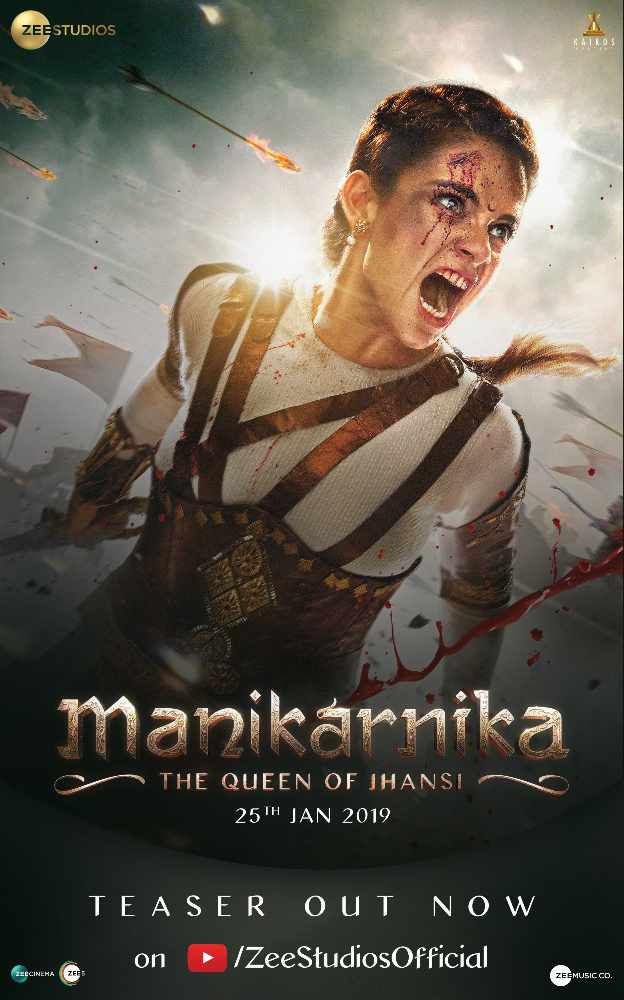 for upcoming period drama Manikarnika: The Queen of Jhansi, is out now. Actress Kangana Ranaut plays the iconic role ofthe fierce warrior Queen Laxmi Bai of Jhansi, who is the symbol of Indian women and the hero of our independence.
The teaser video shows a powerful introduction to the film, featuring a strong voiceover from the Bollywood icon Amitabh Bachchan.
Every country has a hero, every legend has a legacy, Manikarnika: The Queen of Jhansi tells a story of courage, strength and true determination. It celebrates the story of a queen who lay down her life for her people.
Directed by Krish Jagarlamudi, Manikarnika: The Queen of Jhansiis set to release in cinemas on 25thJanuary 2019.