Witches, they're real!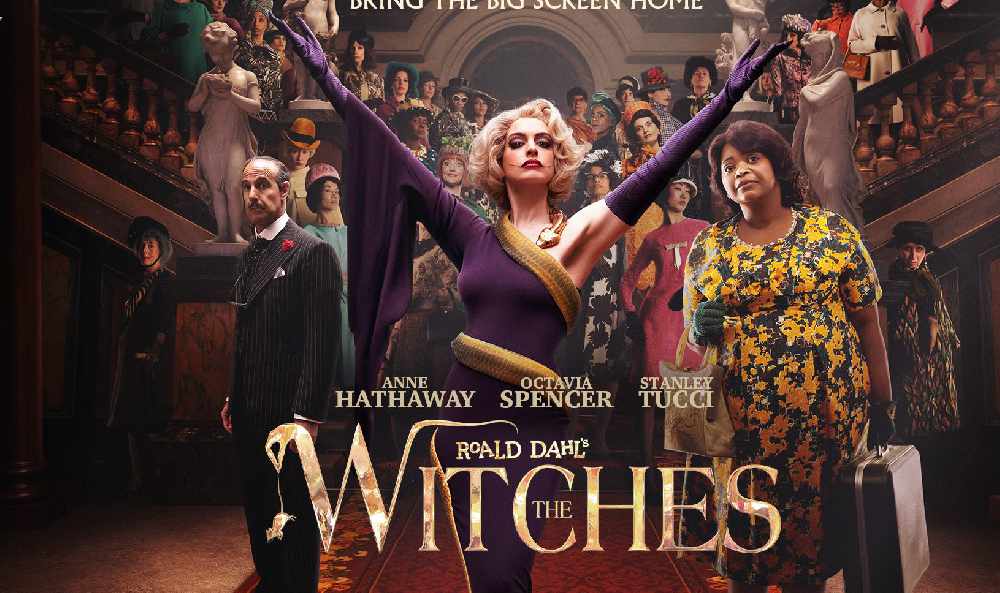 "I still feel like a boy"......."Never give up what you're inside"..........Let's get out there and give those witches a taste of their own medicine"
I was in primary school when my love for literature grew. Oddly enough nearly every term we had Roald Dahl to read. A teacher who's name will remain a mystery was our inspiration behind Witches. She would sit behind her desk, eat her crisps slowly and crunch into her apple slowly whilst rubbing her long bright red nailed fingers together, muttering under her breath and occasionally shouting at all of us. In our wild imaginations, she brought Witches to life. We had a real living example in front of us! The suspension of disbelief was easy, we believed in Witches. We believed Roald Dhal. Imagine my delight then when I saw a reincarnation of that moment in the frame of Anne Hathaway in her latest offering of The Witches.
This of course is not the first time that Roald Dahl's amazing story has come to the big screen but this one is more gruesome, with some amazing special effects. The acting is superb and the affects will be something that young people will enjoy in particular. As somebody who is 'not young', I chose to watch the movie with a young adult. Her expressions were a joy to see as each child was transformed into a mouse.
Oscar-winning director and master storyteller Robert Zemeckis ("Forrest Gump") brings to life the fantasy adventure. The film stars Oscar winners Anne Hathaway ("Les Misérable," "Ocean's 8") and Octavia Spencer ("The Help," "The Shape of Water"), Oscar nominee Stanley Tucci ("The Hunger Games" films, "The Lovely Bones"), with Kristin Chenoweth (TV's "Glee" and "BoJack Horseman") and award winning comedy legend Chris Rock. Newcomer Jahzir Bruno (TV's "Atlanta") also stars, alongside Codie-Lei Eastick ("Holmes & Watson").
Reimagining the beloved Roald Dahl story for a modern audience, Zemeckis's visually innovative film tells the darkly humorous and heart-warming tale of a young orphaned boy (Bruno) who, in late 1967, goes to live with his loving Grandma (Spencer) in the rural Alabama town of Demopolis. As the boy and his grandmother encounter some deceptively glamorous but thoroughly diabolical witches, she wisely whisks our young hero away to an opulent seaside resort. Regrettably, they arrive at precisely the same time that the world's Grand High Witch (Hathaway) has gathered her fellow witches from around the globe—undercover—to carry out her nefarious plans.
Based on the book by Roald Dahl, the screenplay is by Robert Zemeckis & Kenya Barris (TV's "black-ish," "Shaft") and Oscar winner Guillermo del Toro ("The Shape of Water"). Zemeckis is also producing, alongside Jack Rapke, del Toro, Alfonso Cuarón and Luke Kelly. Serving as executive producers are Jacqueline Levine, Marianne Jenkins, Michael Siegel, Gideon Simeloff and Cate Adams. Zemeckis's behind-the-scenes team includes a roster of his frequent collaborators, including Oscar-nominated director of photography Don Burgess ("Forrest Gump"), production designer Gary Freeman, editors Jeremiah O'Driscoll and Ryan Chan, Oscar nominated costume designer Joanna Johnston ("Allied," "Lincoln"), and Oscar-nominated composer Alan Silvestri ("Polar Express," "Forrest Gump"). Warner Bros. Pictures Presents, an Image Movers/Necropia/Esperanto Filmoj Production, a Robert Zemeckis Film, "Roald Dahl's The Witches." A must see for all.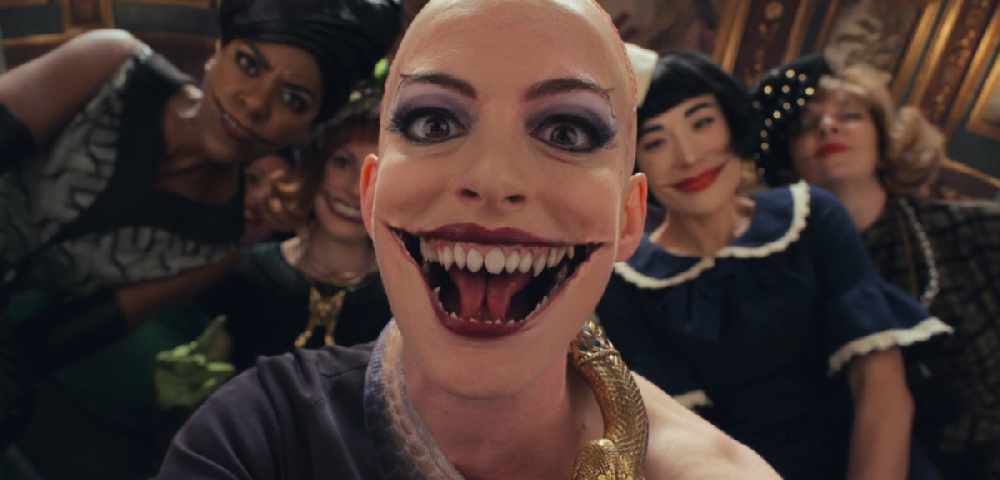 No blog posts found.
Qaisar Mahmood

Our CEO is always on call to help and at times will present a show or two.

Tanveer Khatana

Mera Naam Tanveer Khatana , Main Aap Ka Veer Purana. Drive Time with Tanveer with the latest music and gossip.

Jannat

Our resident photographer and occasional breakfast presenter, Jannat is an integral part of the Sangam Family. You will always see her at Sangam events. Jannat has risen through the Sangam training scheme.
The Radio Sangam Podcast

TOWNSOUNDS - Tying Threads Together

TOWNSOUNDS - Tying Threads Together: South Asian Music in Kirklees - a podcast for Sangam Festival

The Radio Sangam Podcast

Mubasit Shahid in Conversation with Nushrratt Bharuccha about her Movie Janhit Mein Jaari

Mubasit Shahid in Conversation with Nushrratt Bharuccha about her Movie Janhit Mein Jaari