Radio Sangam Sports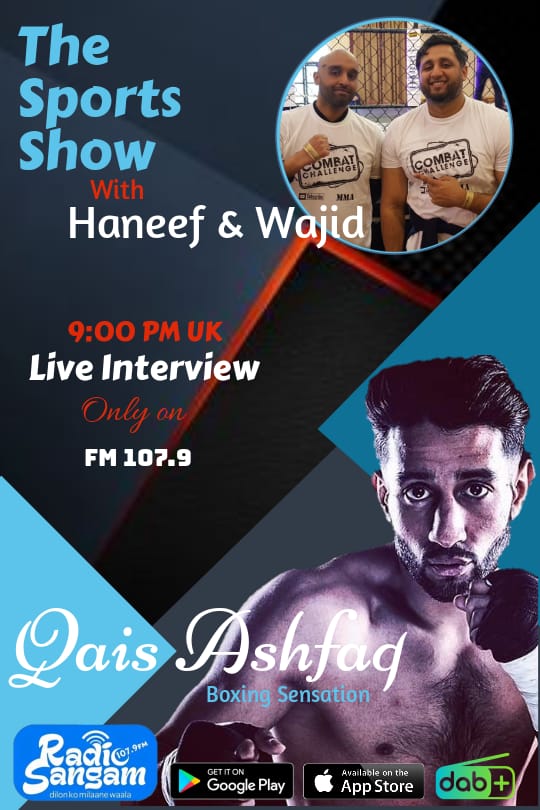 the sports programme brings to you a weekly review of the latest in sports including Football, Rugby, Cricket, Boxing, Snooker and much much more. If you love sports then you'll love the commentary here. We are sure some of it will excite you, some will rile you and some of it will be downright depressing (depending on what team you support). In any case you will be rivetted.
Subscribe to this podcast
Episodes
Qaisar Mahmood

Our CEO is always on call to help and at times will present a show or two.

Tanveer Khatana

Mera Naam Tanveer Khatana , Main Aap Ka Veer Purana. Drive Time with Tanveer with the latest music and gossip.

Jannat

Our resident photographer and occasional breakfast presenter, Jannat is an integral part of the Sangam Family. You will always see her at Sangam events. Jannat has risen through the Sangam training scheme.
The Radio Sangam Podcast

Famous Punjabi Singer Khan Saab Live at Radio Sangam with Tanveer Khatana

Famous Punjabi Singer Khan Saab Live at Radio Sangam with Tanveer Khatana

The Radio Sangam Podcast

Dixi Interview With Junaid

Dixi was live on the breakfast show on Monday 9th May 8.15am UK/00.15am LA

The Radio Sangam Podcast

Junaid Speaks To Rahim Pardesi About Inspector Bulla

Junaid Speaks To Rahim Pardesi About Inspector Bulla