TOWNSOUNDS - Tying Threads Together
The Radio Sangam Podcast
Monday, 25 July 2022 - 33 minutes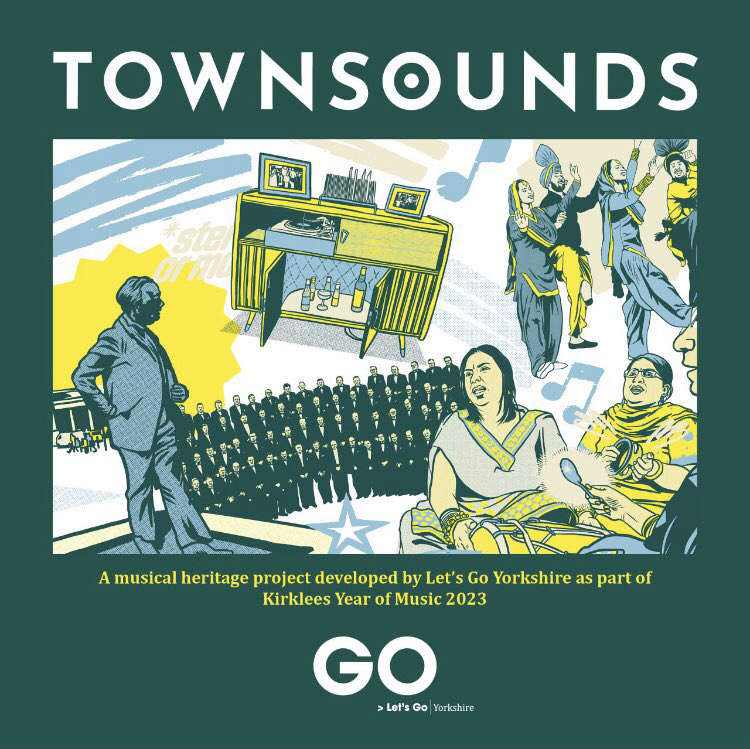 TOWNSOUNDS - Tying Threads Together: South Asian Music in Kirklees - a podcast for Sangam Festival
TOWNSOUNDS is an oral history project celebrating the rich and diverse musical heritage of Kirklees, and this podcast created for Sangam Festival 2022 focuses in particular on music of South Asian heritage. It uncovers untold stories of local musical history, told in the voices of people living musical lives. The podcast features first-hand stories from musicians and others involved with the local South Asian music scene: Ranjit Kaur, Hardeep Sahota, Swarnjit Kaur, Qaisar Mahmood and Supriya Nagarajan.
The podcast is brought to you by Mandeep Samra of Let's Go Yorkshire and Sam Hodgson of SamH Song. It's supported by Sangam Festival, the National Lottery Heritage Fund, Kirklees Council and Kirklees Year of Music 2023.
NOTE: this podcast will be available to listen to between 1 August and 17 August. It will then be re-released in spring 2023 as the first of 12 podcasts in the TOWNSOUNDS series.
Subscribe to this podcast